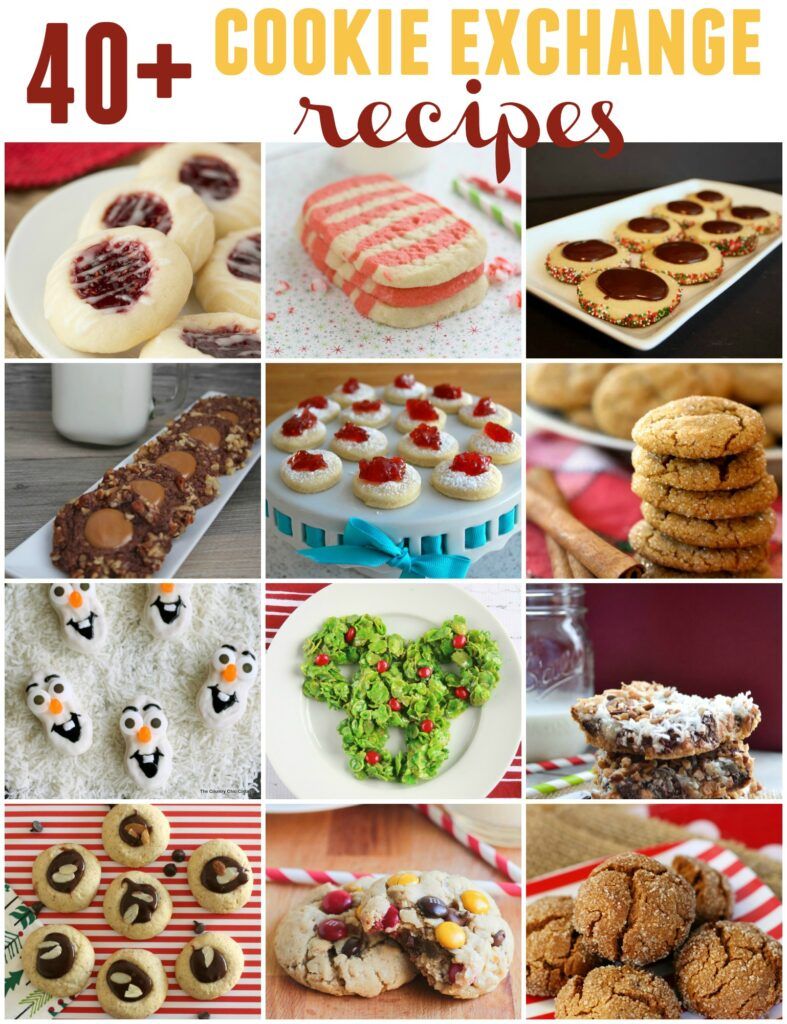 I'm excited to be partnering with some of my favorite food blogging friends today to bring you a virtual Christmas cookie exchange. We all love Christmas Cookie Exchange Parties because you go to the party with one kind of cookie, but come home with dozens of cookies to taste! There's nothing better than seeing all of the cookies out on all of their plates and getting to go around and fill up your bags with other people's delicious recipes. Here are 40+ delicious cookie exchange recipes so you can find the perfect cookie to take to the party this holiday season!
Here's my recipe, some delicious Christmas Molasses Ginger Cookies! Who doesn't love these warm spices during the fall months? These are always so good with a tall glass of ice cold milk. The trick to getting them flat is to push your cookies down before they're in the oven so they can be pretty flat or else you'll just get a big ball of cookie!
Ginger Molasses Cookies
3/4 c. Shortening
1 c. brown sugar
1/4 c. molasses
1 egg
2 c. flour
2 tsp. baking soda
1 tsp. cinnamon
1/2 tsp. cloves
1 tsp. ginger
1/2 tsp. salt
additional bowl of granulated sugar
Preheat oven to 375°. Cream shortening and brown sugar together until fluffy. Add molasses and egg and beat well. In another bowl, sift together dry ingredients and add to sugar/shortening mixture and mix until just combined. Grab some saran wrap and place the mixture onto the center. Combine into a ball and wrap and place into the fridge for 30 minutes. Once it's chilled, take the mixture and form it into 1″ balls and place into another bowl of granulated sugar and roll to cover. Place onto a lined baking sheet and bake for 8-10 minutes.
Let me know if you tweaked this recipe in anyway. It's always been a staple in our house for the holidays as well as my grandmas Chocolate Chip Cookies and our Vegetable Dip! We're pretty lucky to have a cook like her in the family! Check out below for more cookies in the cookie exchange!
XOXO, Lindsay
Be sure to follow along on the Cookie Exchange Pinterest board for year round cookie recipe inspirations!
Follow Reasons To Skip The Housework's board The Cookie Exchange on Pinterest.

Double Chocolate Mint MnM Cookies



Cranberry Almond Shortbread Bites

Christmas Molasses Ginger Cookies

Rosettes
Mint Chocolate Truffle Cookie cups
Cornflake Christmas Wreath Cookies

Peppermint Chocolate Cake Mix Cookies

Gingersnaps with Dark Chocolate Chips

Christmas Chocolate Thumbprints Cookies

Old-Fashioned Gingersnap Cookies

Holiday Confetti Sandwich Cookies
Lemon Oatmeal Lacies Christmas Cookie

Healthy Biscochos (Vegan, Raw, & Grain-Free)
Almond and Milk Chocolate Ganache Thumbprint Cookies

Rolo Stuffed Peanut Butter Cookies {Gluten Free}

Chocolate Mint Cream Cheese Cake Mix Cookies
Crispy Coconut Pecan Butter Cookies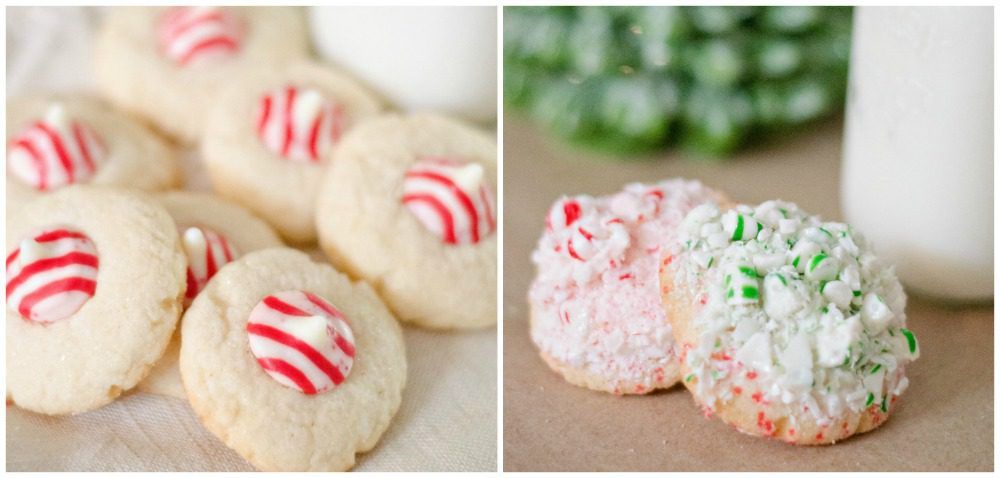 Candy Cane Frosted Sugar Cookies